Red Share for Enterprise
Worried about wasting your plan data and minutes every month? Introducing Red Share for Enterprise Plan which allows companies to embrace a flexible custom-sized bundle tailored to the business use. Select your preferred bundle of Data, Voice and SMS that is shareable to all your business users at a fixed monthly fee.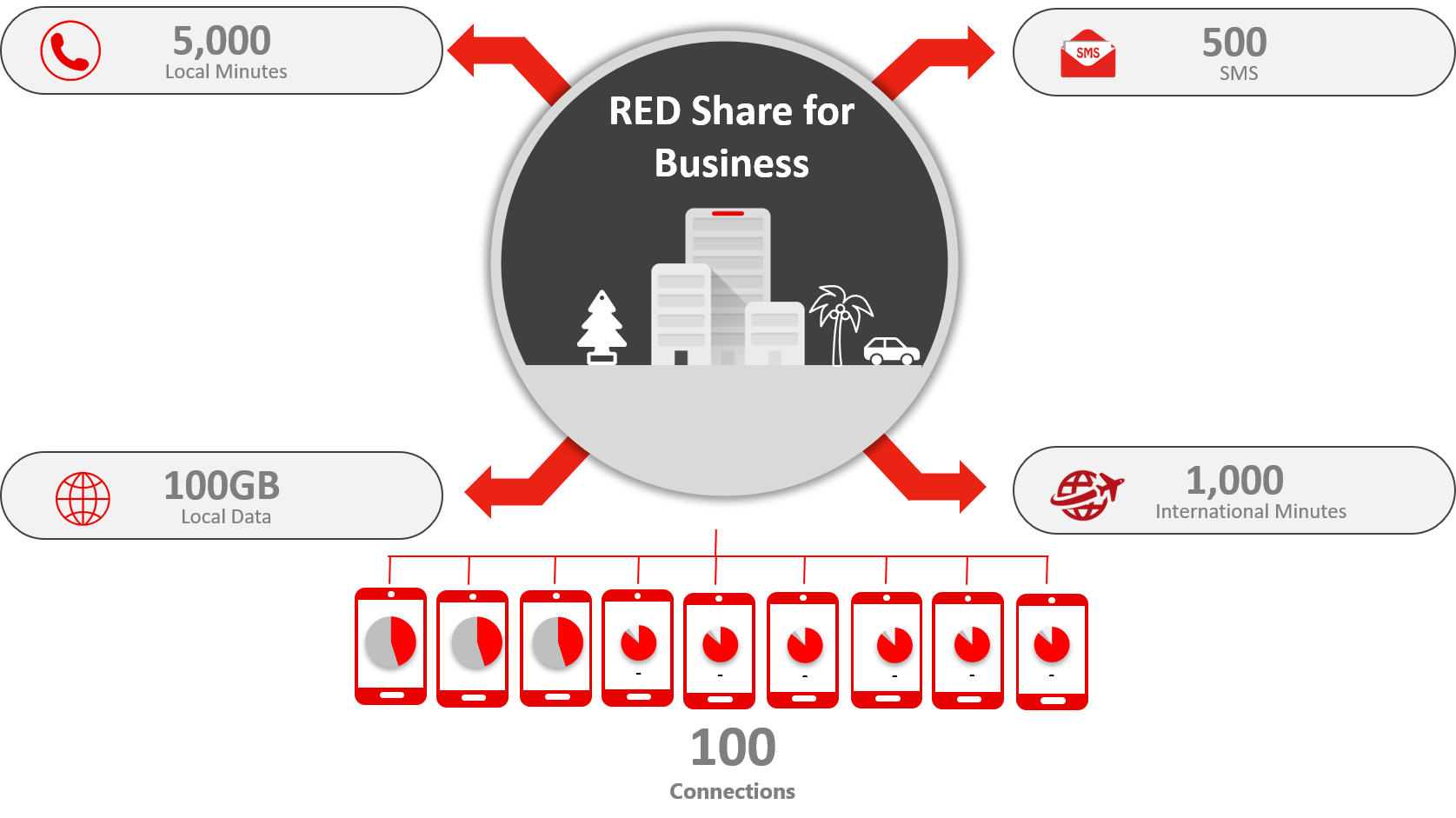 Benefits of Sharing
Want to know more?
Please fill in the form below and one of our business specialists will contact you shortly.