Pocket WiFi Installation
The Vodafone Mobile Wi-fi creates a personal portable Wi-fi zone which allows several Wi-fi enabled devices (for example PCs, Laptops, Android devices including the Samsung Galaxy Tab, Apple iPhone and iPad or mobile gaming devices) to share a secure mobile internet connection.
Getting Started:

1. Insert the SIM card

2. Turn the device On
Switch on the device by pressing and holding the power button. The device will go through its start-up sequence and will automatically connect to the Network. Check the display for connection status.
3. Wi-fi Network Name & Wi-fi Network Key
The wi-fi network name (SSID) and secure wi-fi network key are written on the back of the device (see diagram below for location).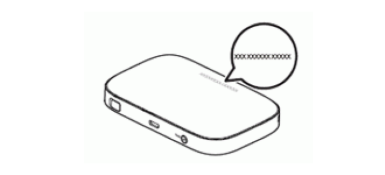 4. Connect to the Network
Use the normal wi-fi application on your computer or device to connect. Select the wi-fi network name from the list of available wi-fi networks. Click connect and enter the WPA2 password (secure wi-fi network key)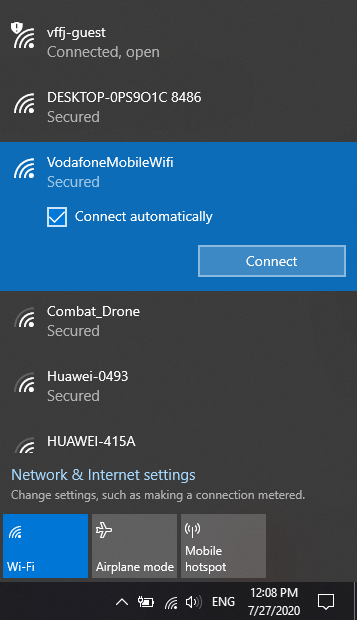 5. Vodafone Mobile Wi-fi Configuration
When you are connected to the Vodafone pocket wi-fi via wi-fi or a USB cable, you can access the Vodafone Mobile Wi-fi configuration screen by typing either http://VodafoneMobile.wifi or http://192.168.0.1 into your web browser. Log in as an administrator to make changes. The default administrator login password is admin. You can change settings and check the device and network status from this browser page.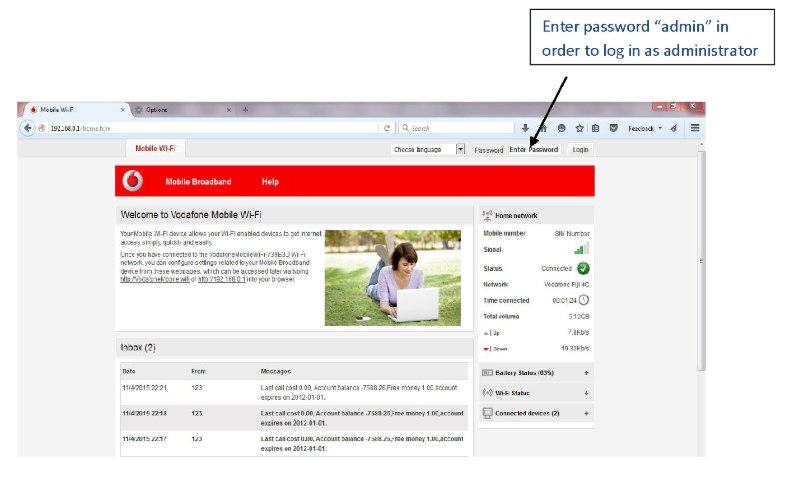 6. Logged As Administrator