IOU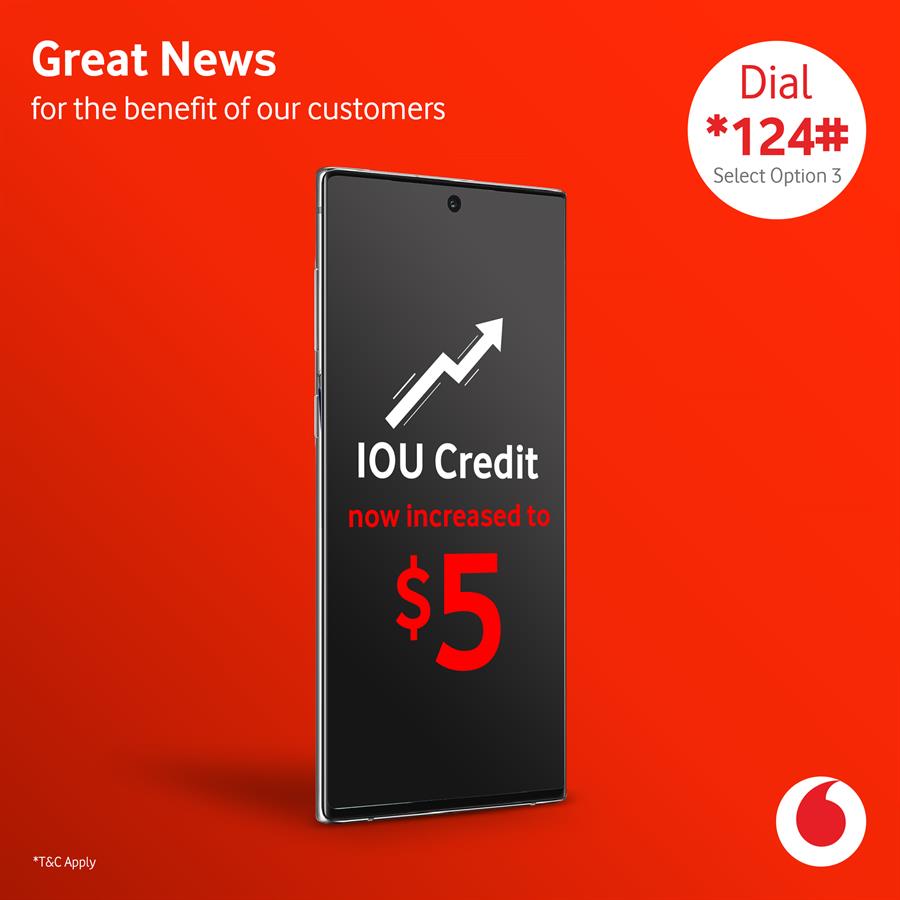 IOU - Terms & Conditions
Effective 5th March, 2021 IOU borrowing amount will increase from $4 to $5.
IOU $5 credit has 30 days expiry
To borrow IOU, dial *124# and select option 3.
To check your IOU money, dial *131#
IOU $5 can be used be used for any services just like purchased credit.
$5.10 will be deducted to pay off IOU (Recharge or through Share Credit).
To qualify for IOU, your balance must be less than 20 cents.
Once your have borrowed IOU, you have clear $5.10 first before you can borrow again.
$5 IOU is a promotional offer and promotion end date will be communicated via sms broadcast.
For more information, call our customer care line 123 (Charged), 124 (Free for Prepay).