My Vodafone App

Scan Now to Download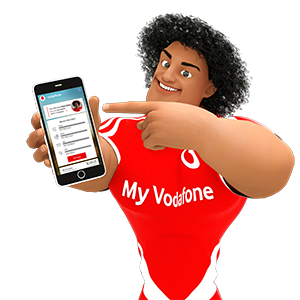 Download the best app to manage your Prepaid and Postpaid Vodafone services smartly

With this free new app, you could
- View account balance
- Recharge through various channels
- Subscribe and Unsubscribe to any Voice, SMS and/or Data Plans
- Manage your M-PAiSA account
- Subscribe to any VAS services
- View your monthly Postpaid Bill
- Subscribe to any Postpaid Data Bundle or Roaming Bundle
- Manage multiple accounts
- Get help and support via 24x7 Live Chat
and much more...
To access all of these features, all you need to do is register with your mobile number or data number. Verification code will be sent in form of a text message. Simply enter the verification code and get started!
Take charge of your Vodafone services Anytime, Anywhere, Any Place!
My Vodafone; Together We Can