Vodafone Fiji announces support for Women in Business 2022 Awards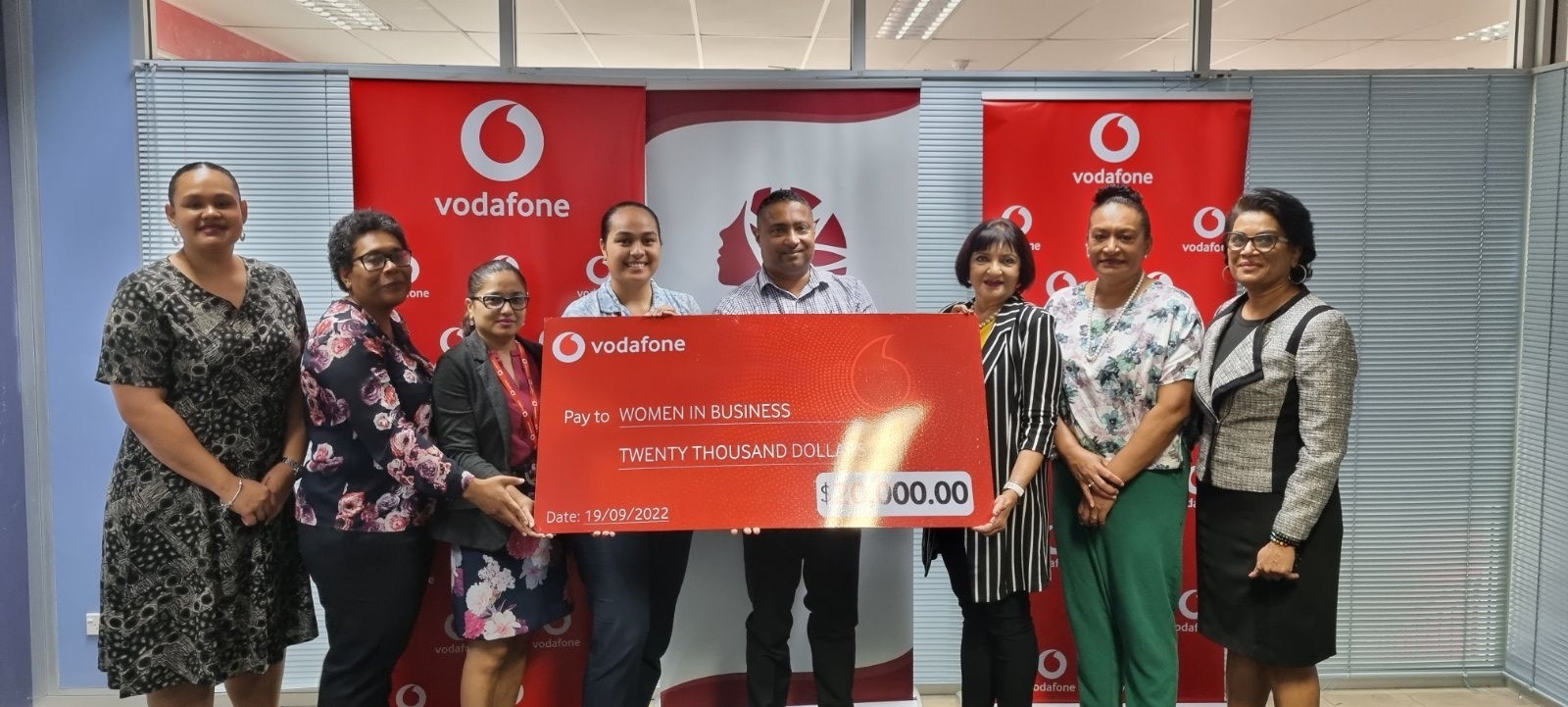 Monday 19th, September 2022
Vodafone Fiji has partnered with the Women in Business Awards for the Senior Manager (Private Sector) Award category. Vodafone's Chief Commercial Officer, Ronald Prasad said, "we are honoured to be a part of this initiative that recognises and celebrates female excellence in the country".
Vodafone committed to sponsoring $20,000 towards the annual awards. Prasad expressed his sentiments that award events as such are important to recognize women leaders across various sectors. The WIB Awards is a great opportunity to identify and celebrate the distinguished achievements and leadership demonstrated by women in various public and private sectors as reflected in their distinct innovations and initiatives. This is also a great platform to create awareness and education around inclusion and diversity. Prasad lauded the contribution of women leaders to advancing the organizations and the country's economic development.
Women in Business, President, Dr. Nur Bano Ali reiterated the sentiments of recognising and championing women, at different stages of their careers, who have made outstanding contributions to advancing the nation, and inspiring more women to pursue leadership roles".
As the country's leading telco, we are proud of our women leaders. Vodafone has a strong representation of women leaders at all levels of the organization. From our board chair to senior executives in HR and Finance, head of departments responsible for Customer Support which has the largest team, Brands and Marketing with Managerial leads in our VAS and PR portfolios.
As an equal opportunity employer with a strong organizational credo, Vodafone Fiji is committed to gender equality, inclusion, and diversity, added Prasad. We are committed to supporting academic institutions in our efforts to encourage more female representation in STEM. Prasad also highlighted the importance of mentorship. Aspiring female leaders should be encouraged to participate in leadership mentoring and coaching for their professional development. Reaching out to leaders and engaging in mentorship is an apropos avenue to acquire experiential knowledge.
Dr. Ali added that women need to be celebrated and recognized for the lot they do and achieve in all areas of life. Additionally, when they lead to bring about change, innovation and improvement. WIB celebrates women who challenge, motivate, and inspire, while recognizing the cultural and structural barriers to women who lead.
We are looking forward to another strong line-up of nominations for the WIB Awards this year. We acknowledge Vodafone's sponsorship to contribute to the celebration of female leaders and outstanding achievers.
For further information contact:

Media Relations
Head of E-Commerce
fozia.muktar@vodafone.com.fj
shailendra.prasad@vodafone.com.fj