M-PAiSA Upgrade Advisory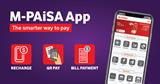 Vodafone Fiji is advising all its M-PAiSA Users that the M-PAiSA platform is planned for a major upgrade this Saturday. From 9.00PM on Saturday 30th April to 3.00AM Sunday 1st May, (6 hours), the M-PAiSA platform will be completely out of service and will not be accessible by customers to conduct any transactions. Both the M-PAiSA App and the USSD channel *181# will not be accessible during the upgrade window.
This is an advance notice to all M-PAiSA users to make them aware of the outage during the upgrade period. Accordingly, customers are advised to conduct M-PAiSA transaction either before 9.00PM on Saturday or after 3.00AM on Sunday 1st May.
We sincerely regret any inconvenience caused. However, the upgrade is necessary to make the M-PAiSA platform more efficient, robust and secure as hundreds of thousands of users now rely on M-PAiSA as their normal every payment platform.
Head of Vodafone, eCommerce & Digital Financial Services, Mr. Shailendra Prasad said, "the upgrade is being undertaken at night to ensure minimum disruption to customers. The upgrade is important to align the platform with latest technology to ensure the customers continue to receive maximum system uptime and a seamless user experience.
For further information contact:

Media Relations
Head of E-Commerce
fozia.muktar@vodafone.com.fj
shailendra.prasad@vodafone.com.fj